Absolucaviar - Ingrid Millet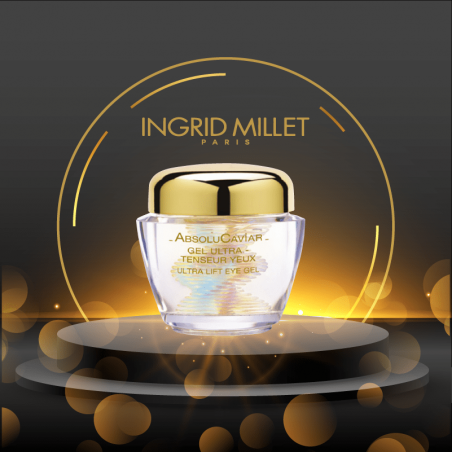 INGRID MILLET - ABSOLUCAVIAR.
The prestigious high-end cosmetics firm Ingrid Millet develops this range of luxury cosmetic products, based on the great benefits that caviar, formed by unfertilized sturgeon eggs, has on the skin.
After a meticulous selection and processes that guarantee its optimal conservation, the caviar must always keep in cold conditions between 0 and 3C. Caviar comes from Europe (Italy), in Lombardy, near Lake Garda.
Ingrid Millet produces a new highly active ingredient around the unique properties of this fabulous natural product.
Its water content provides us hydration .
Proteins provide firmness and effectiveness for wrinkle treatment .
They help protection and nutrition of the lipids of our skin.
A prestigious product range consisting of several products:
Absolucaviar-Radiant Cellular Mask.
Absolucaviar-Ultra Tightening Lifting Effect Eye Gel.
Absolucaviar-Divine Regenerating Cream.
Absolucaviar-Infinite Regenerating Serum.
A whole range for deficient and devitalized skin.
Purpose of the range:
Anti-wrinkle action and firmness.